You have a possibility to whitelabel the service Navixy using your company's brand names, marketing attributes and other customization options. You may do it in Account Management→Branding.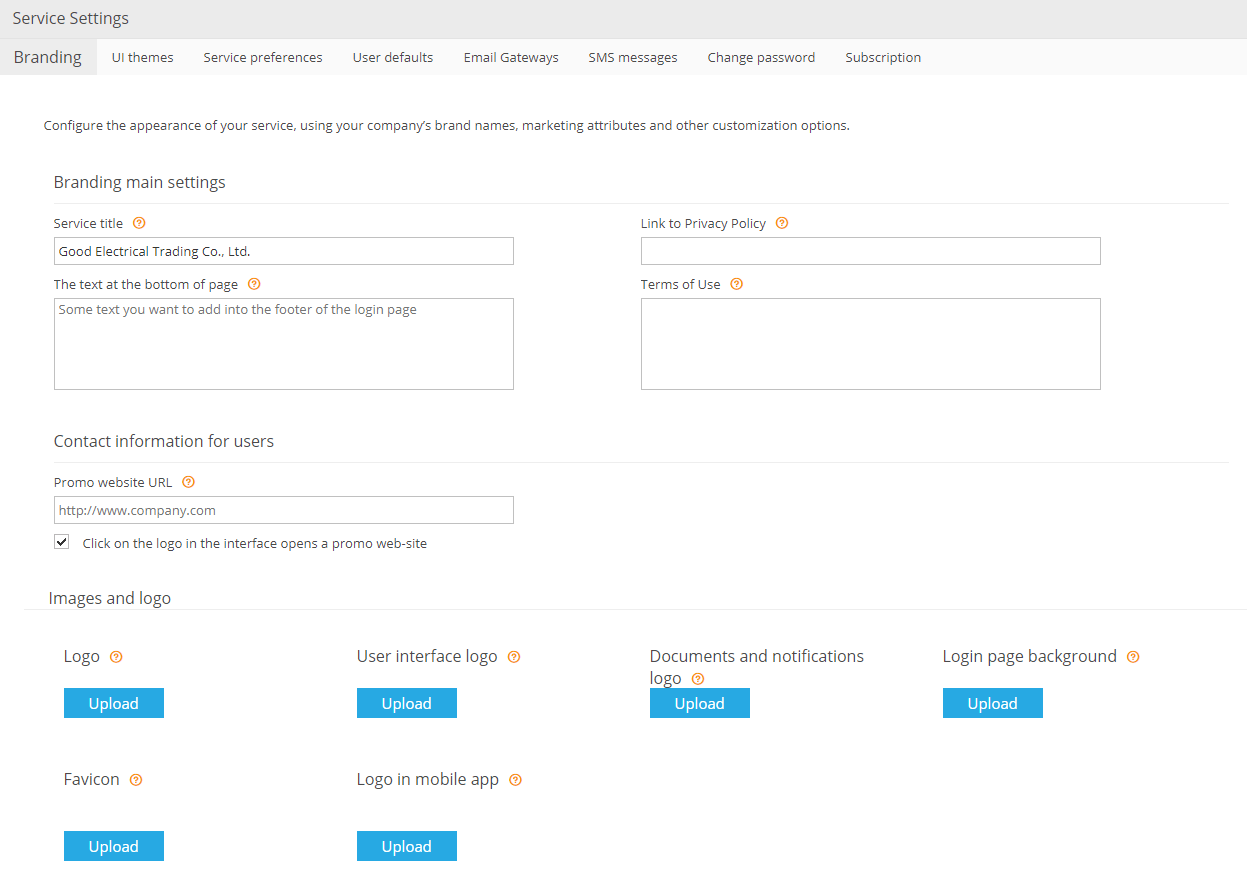 Here you may set up the following parameters:
Service title which is used at the login page, in browser tab etc;
Text at the bottom of page. Custom text at the footer of the loginpage. It may be your service conditions or additional contacts;
Website URL. Enter URL of your company and it will be shown at the bottom of the login page. Also there is a possibility to be transferred to the website just by clicking the logo in the User Interface;
Favicon. Set up an icon that will be shown in browser tab. This function is not available for Internet Explorer;
Logo in mobile app. Upload the logo, that will be shown at the login page of the X-GPS Monitor mobile app;
Logo. Upload the logo of your company that will be shown at your login page, in PDF-reports and Email-notifications;
User interface logo. Additional logo that is shown in the user web interface;
Login page background. There is an opportunity to change the background of your login page.
The affordable parameters of pictures (size, format)  you may find just by clicking "Upload" or "Change" (if you already have a picture).