You may change balance (add a transaction) manually from the Admin Panel or automatically using API.
To change the balance manually you should click "Change balance" on the right side of the screen.
In the new tab you will be able to see the current user's balance. Put there parameters of the new transaction:
Transaction description. You may fill this tab as you like but it is recommended to use standardized system as your user may see the list of transactions and different strange description may cause questions.
Balance changes. The sum of money you would like to add to the current balance.
Bonus changes. The sum of bonuses to add to the balance of your user.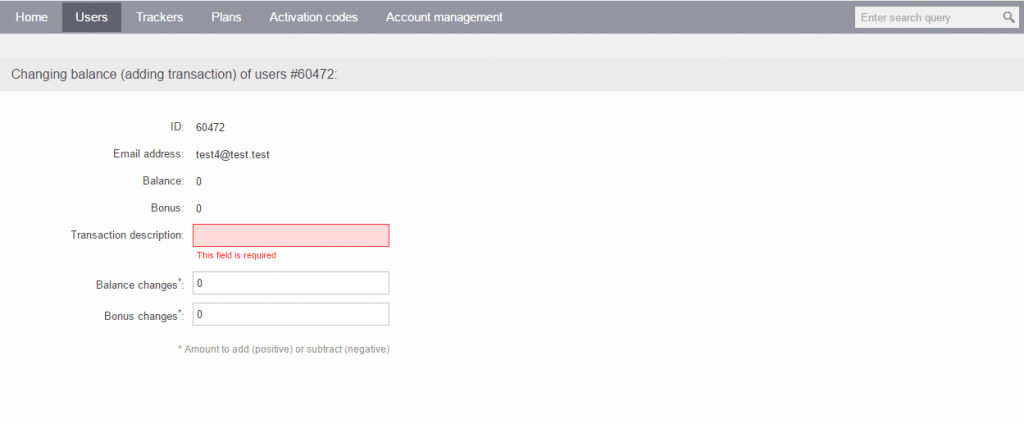 Two types of balance
Real balance – this is the main balance that shows how much money a user has on the account. The list of transactions is used by Accounting department. The system can automatically debit money from this kind of balance for all the provided services.
Bonus balance – additional and not obligatory kind of balance. You may present your users with bonuses. User has a possibility to spend bonuses for all kinds of services but not for subscription (to avoid differences between Accounting documents and Agreement about monthly fee).
Please note that money are charged from the bonus balance first and only then from the real one.