Now any Navixy user can use the service more efficiently with our 2 hot features. It helps to make the manager's daily workflow easier.
Novelty #1: A route from a current position to destination point
Now, with the newest platform update, users can find a way from the current location to any point on the map. It takes account of road infrastructure in the area to make a real route to follow.
This feature allows to find the best shortcut, estimate the distance and time of arrival to the address. It works for managers and dispatchers who can realize how much time their employees need to complete a task (e.g. during the order processing from telephone or internet).
To get a route in the GPS Monitor application:
Choose a GPS tracker of the courier
Make a right-click on the map point
Choose the "Get here" option
Novelty #2: A route for the multitask mission
This feature also works for planning tasks. Now a user can practically mark waypoints on the map to complete several tasks during one mission. All these waypoints may be joined in on route line. The color of the line may differ due to task status. Non-complete tasks are colored blue while overdue tasks change their color to red.
It is a good visualization for managers to estimate the quality of route planning and task performing. It is a good tool to correct the route if it looks problematic.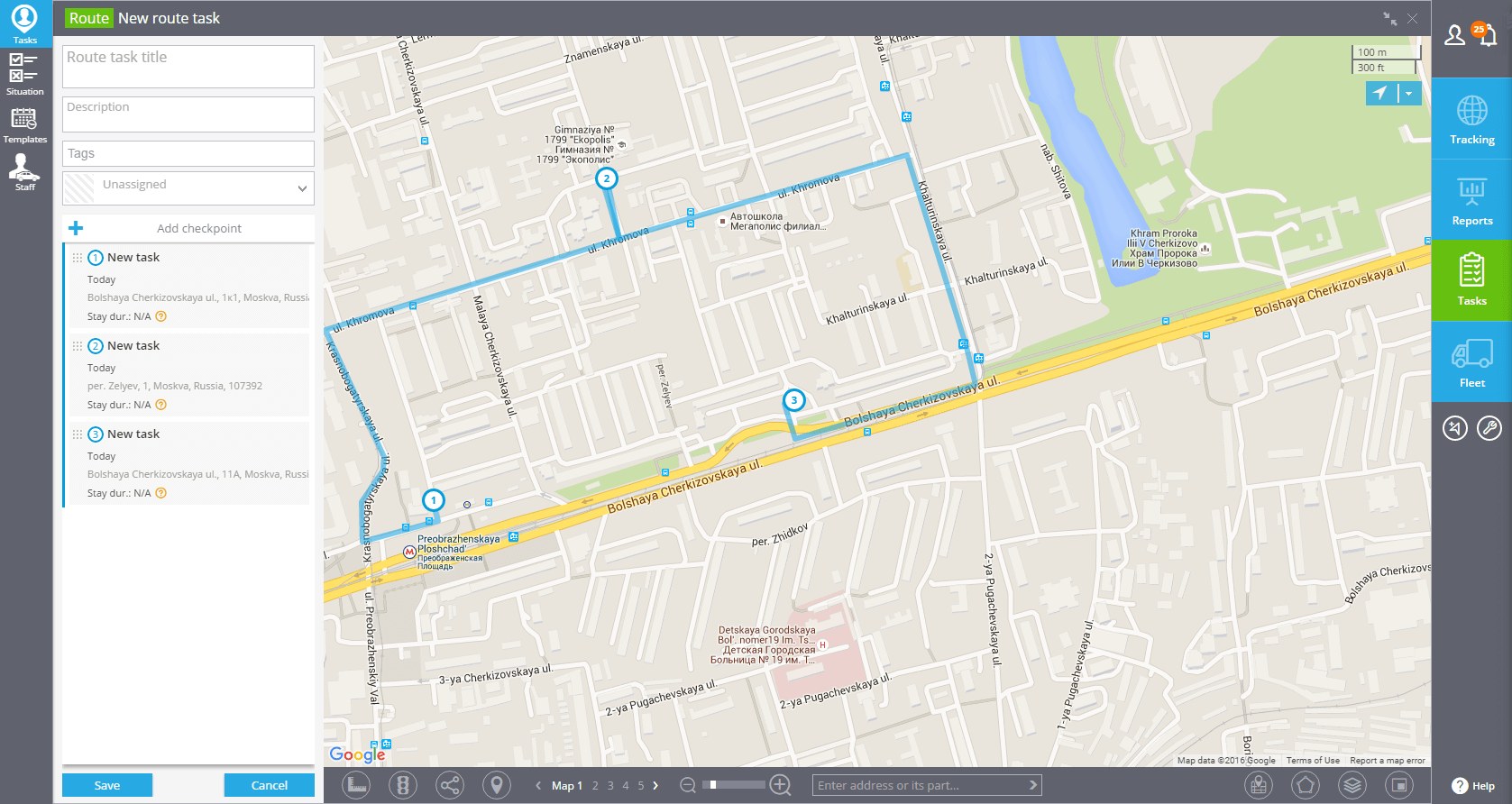 All waypoints are joined to the one route line automatically if the task is created (single-task mission's waypoints aren't joined) and two or more waypoints are added. For single-task missions this feature is unavailable.