Every month we add new functionality and features to enable our partners all over the world to cope with business challenges they constantly face. Business environment changes too fast and we keep pace to guarantee and secure our partners competitiveness and efficiency.
Detailed info on supported devices
While constantly studying the market we noticed the lack of relevant information on popular GPS tracking devices used all over the world. This is not quite fair taking into account the scale these devices have been used at. Moreover, our experience proves that people in most cases are not fully aware of features and capabilites of their devices.
Thus we decided to collect all the valuable and relevant information about our supported devices and share it with our partners and clients.
From now on our partners can easily find all the necessary and detailed information on devices they already use or plan to use in the Devices section of our website. After clicking on any device a popup window will display all the needed information: description and sepcifications with the detailed information on device features available and supported by NAVIXY. Our clients can also find relevant information on IP addresses and Port Numbers to point their devices to our server.
The more you now about your tracking device the more efficiently it works for you.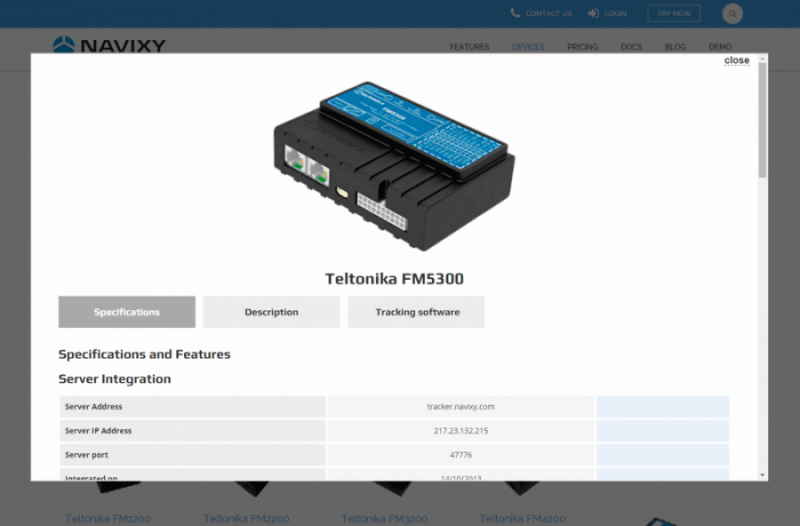 Easy device activation
We have recently improved Device Activation list on User Interface to enable a quicker and easier search for a needed device and its activation.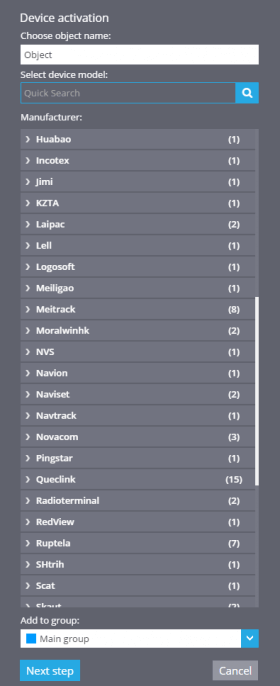 New devices supported
We have integrated all the popular Teltonika devices empowering them with the Green Driving (Harsh Driving) functionality. Stay informed on harsh accelerations, harsh brakings or harsh cornerings to prevent car accidents, avoid getting tickets from police and minimize dangerous driving behaviour of your employees. Moreover, we have added CAN reader support to enable LV-CAN data.
We have also added an option to choose between BINARY (short) or TEXT (long) format messages for activation and remote configuration of Teltonika devices.
Among other integrated devices are new models from Topten and Meitrack.
Other add-ons
Web applications – Tasks and Reports applications have become more user friendly and intuitive thanks to a number of UX improvements.
More currencies – to meet the needs of our customers across the globe we have added all the major world currencies into billing system.
Map settings – user default map settings in the Admin Panel are now even more easy to configure.
New languages – Turkish language is now fully supported on the web interface and Mobile Apps.
Now, if you'll excuse us, we have to get back to work. It's a short time till the end of the year and we can't wait to finish some new features. Happy Navixy using!