New update for NAVIXY iOS Viewer (v 1.2) released in the App Store. With this free app users can easily locate and track their assets on iPad and iPhone, wherever they are.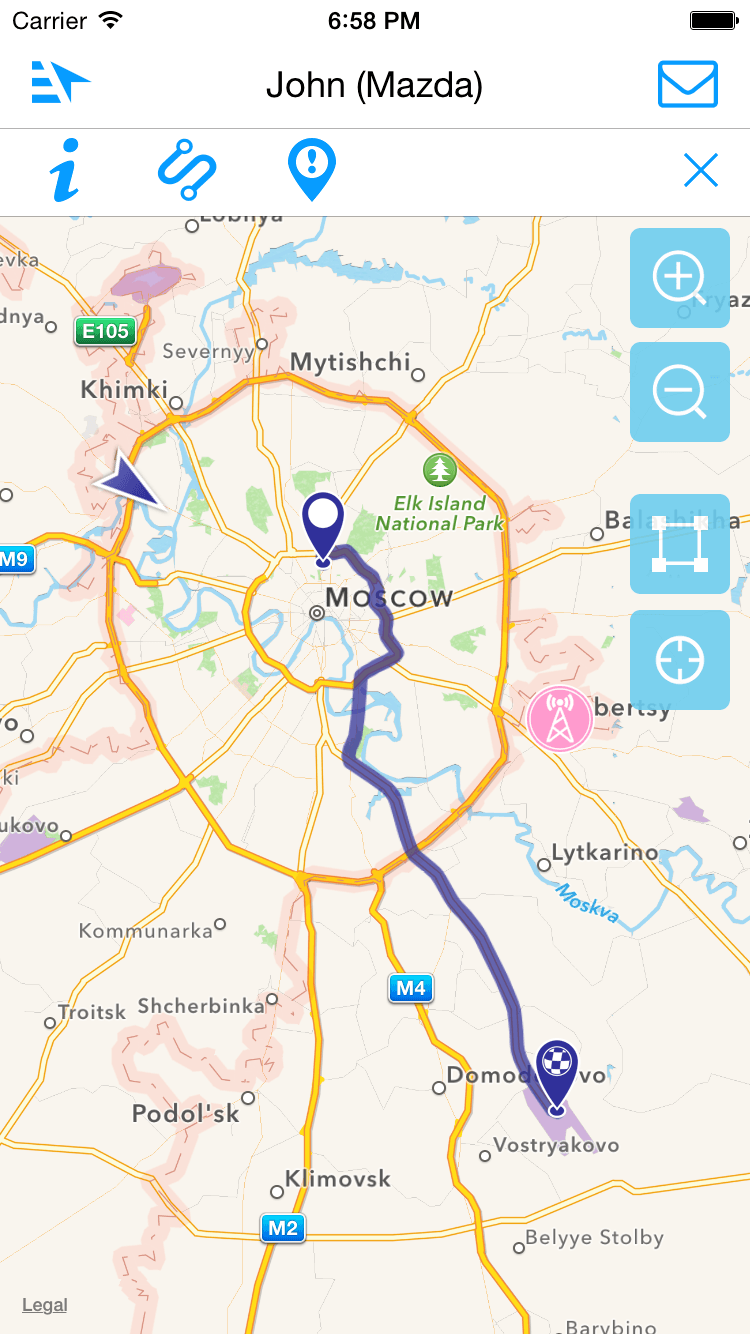 Locating with GSM Cell-ID
From September'14 NAVIXY supports GSM Cell-ID positioning for many GPS trackers devices. This method is used as backup when GPS signal is currently not available for some reason, i.e. when the car left on the underground parking. When you look at such location in the web-interface, you can see a circle around it meaning possible inaccuracy.  Now such a functionality has been added to NAVIXY Viewer mobile app for iOS devices.
Summary info for tracks
As many customers requested, we added the total length and duration of the trips selected. It is shown in the bottom line of the track list.
Better assets list view
The list of assets now looks similar in all interfaces: in the Web-interface and on Android / iOS based devices. Users can combine objects into groups with different colours, and see tracking indicator status on the right side of the list.
Minor improvements and bug fixes
Settings and Logout buttons are placed under the list of assets now. Track view and app design improved, minor bug fixed.

The app can be used with all GPS tracking services powered with NAVIXY software, which run either in cloud (ServerMate) or on dedicated servers (Standalone).