Navixy has introduced a new function "Print the track". Now, a supervisor can print the employees' track on paper as well as view it on the screen.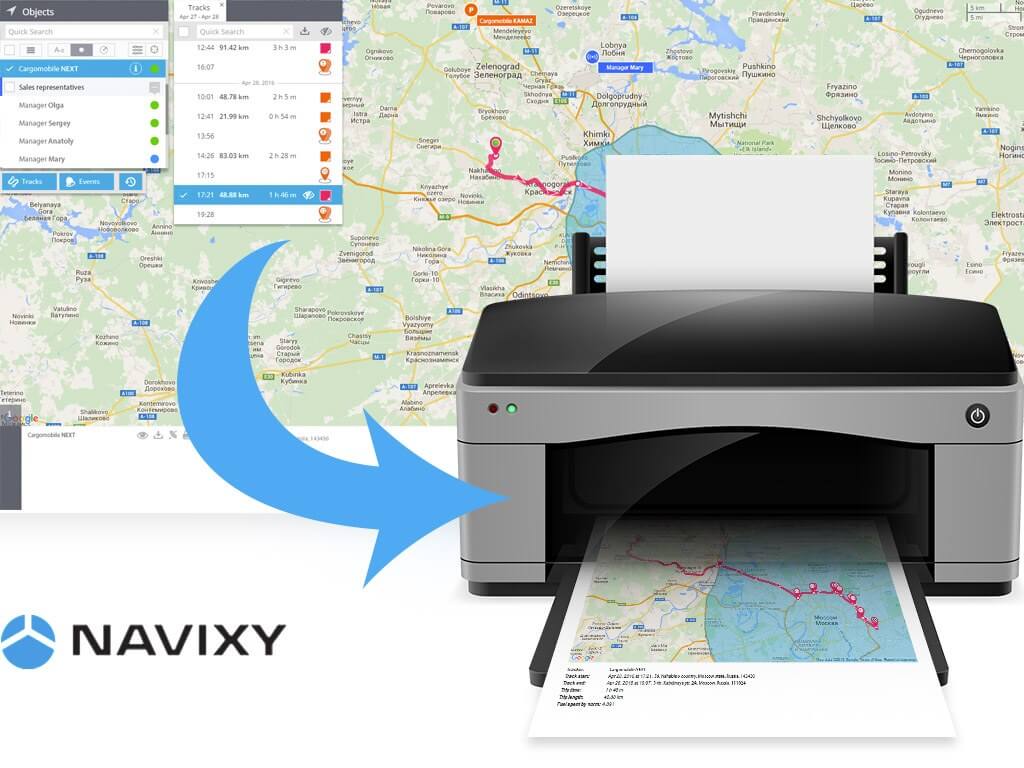 Navixy functionality
Sales representatives, merchandisers, couriers, taxi drivers, truck drivers everyday go from point A to point B, doing their job. GPS tracking platform Navixy helps your clients to control employees' work remotely and get overall analytics to analyze the findings. A manager is always aware of how busy his employees are, monitor the vehicles fuel consumption, control drivers behavior and learn the exact workers' location on the map. Monitoring the real-time tracks and route planning are the standard Navixy system functionality.
What's new?
You can choose an employee you need in the objects list and browse the trips history for any period of time. Previously, there was only one way to view the workers trip – see it on the screen of your PC or mobile device. Now, you can print the track on paper.
A printout with a neat track might be a visual aid for a manger at the meeting or direct conversation with the employee. In addition to the route track, you can specify layers on the map, geo-fences and places you've marked before. Events that occurred with the driver during the trip can be also mentioned in your copy.
How to use?
A few simple clicks:
Choose an employee you need in the "Objects" plate;
Specify needed period of time and create a list of the trips;
Select the required trip;
Display additional facilities on the map, if it is required;
Click on "Print the track"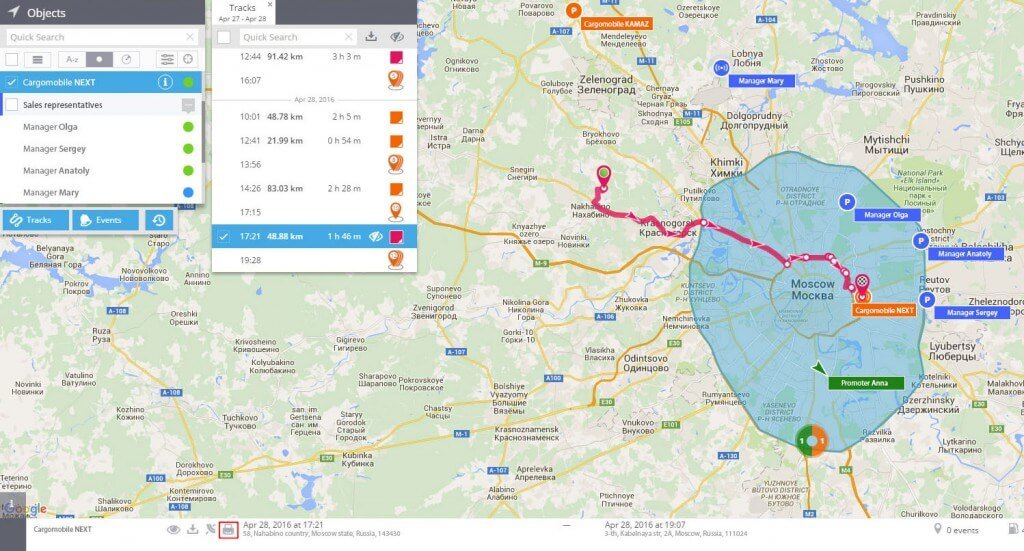 A print settings window will be opened. Select the desired settings there, preview the picture and print it.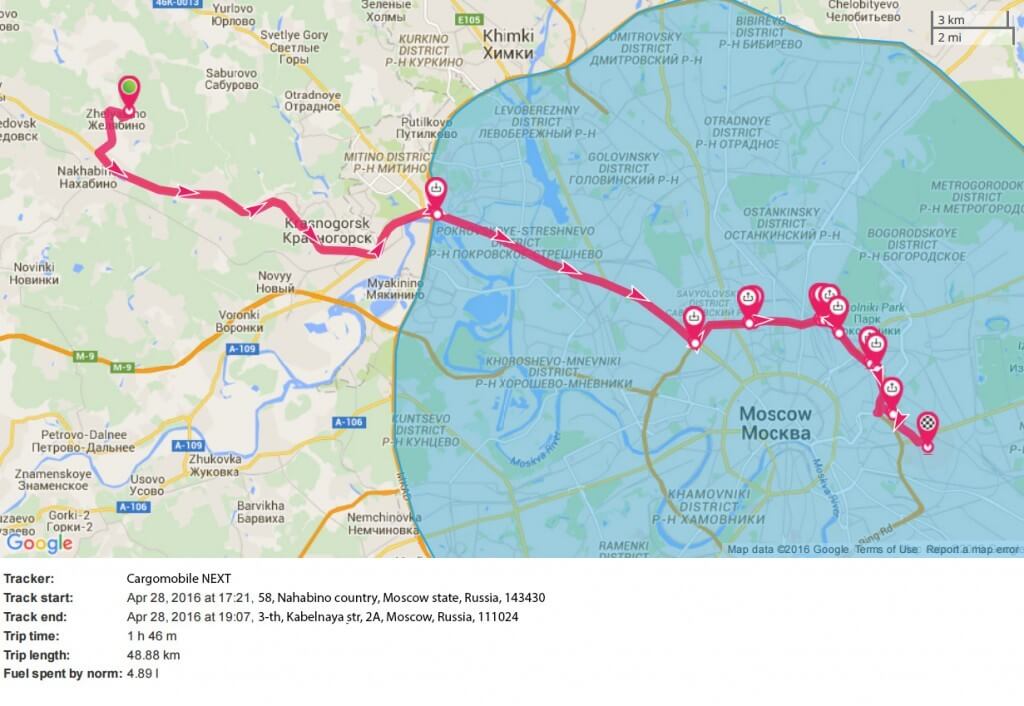 Subscribe to our Facebook and Linkedin pages. Follow us on Twitter. Don't miss Navixy updates.