We are happy to announce our successful maiden voyage with 2Checkout, a leading global eCommerce and Payment processor. Integration with 2Checkout (formerly Avangate) creates a seamless and automatic payment flow for your customers. From now on clients can complete any payment in a matter of seconds.
Check out this article to find out why your clients will need 2Checkout.
Let your customers pay directly in the GPS tracking service
In Navixy we believe that it shall only take a couple of clicks to complete the payment. That's why we've opted to collaborate with 2Checkout as your billing solution. Now customers can pay online themselves – it is both easy and handy. Besides, it is absolutely indispensable, if you have dozens and hundreds of clients paying at the same time.
Any added funds will be immediately topped up in your admin panel. No paperwork, no manual inputs. Current balance will be always displayed and updated for each client to provide a more organized approach.
Deliver great customer experience with a wide array of options
Variety of payment methods. 2Checkout has gained its trust for providing frictionless experience for customers all over the world. Being a global payment gateway, 2Checkout supports the most relevant payment methods: credit/debit cards, PayPal and other options applicable all over the globe and in your particular region. Besides, your clients can enjoy mobile-friendly experience using a super easy payment through Apple pay.
Global-to-local approach. 2Checkout ensures that your clients both local and global feel at home. The payment processor already knows what data is required for any selected country, while any billing currency is available for payments.
Auto-renewal. If your clients worry about running out of funds they can set an auto-recharge. The monthly fee as specified by the client will be withdrawn automatically, so they can check this one off the to-do list.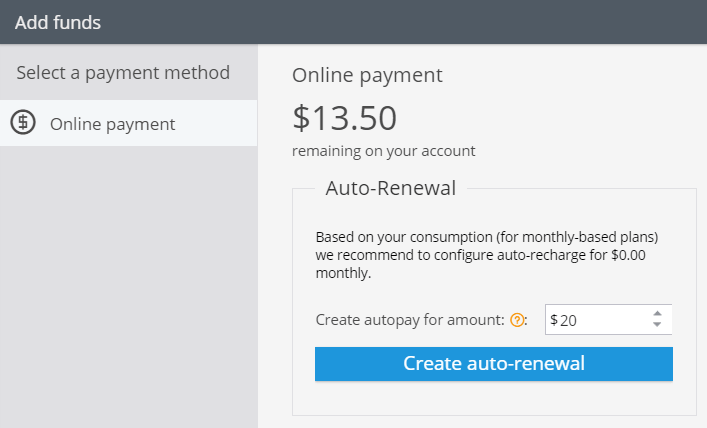 Introduce transparent and organized payment system
Any payments made through 2Checkout are always legal and transparent. Plus, your customers can always review and check their transaction details directly in the account: yearly, monthly or daily fee charged for every asset and balance refills.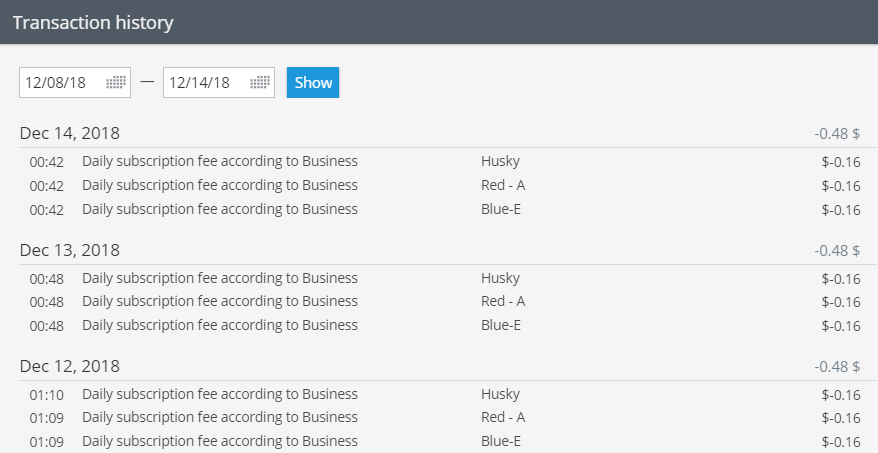 Introduce a more organized and automatic approach fueled by 2Checkout not only to benefit your customers, but to effortlessly track your own accounting.
Besides, 2Checkout provides PCI and GDPR Compliance, so you don't have to worry about secure storage and processing of your customer data.
All in all, integration with 2Сheckout payment processor makes it very easy, convenient, and secure for your clients to pay their fees and for you to control the funds. Allowing your clients to make payments and set auto-renewals directly in the GPS tracking software saves time and effort. And ensures that your clients never miss their payment due date! To integrate your GPS tracking and telematics solution with 2Сheckout as soon as practicable don't hesitate to email us at [email protected] or ask your customer success manager.