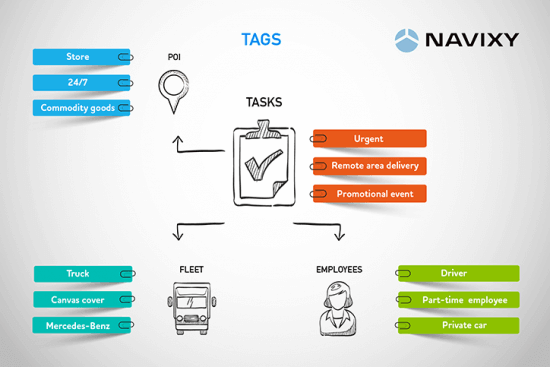 Users of social network services are quite familiar with hashtags. Hashtag is a special keyword which makes it easier for users to find messages or posts with a specific theme or content. We have also decided to add this helpful and powerful tool to our system.
Tags can help you save time while searching for particular Points of Interest, employees, buildings, or vehicles. You can create and use any tags you like or need. They can be official and formal (e.g. HQ, Truck, Sales Representative), or they can reflect specific parameters of objects (e.g. Green Van, Lazy, Gorgeous Secretary). The main point is that tags should reflect really valuable characteristics for you.
One object can have several tags (for example, in case this 'Gorgeous Secretary' works in your client's 'HQ').
To be able to find all the objects tagged similarly, just type a particular tag in the search box and the system will show you all the objects assigned with it.
We are done with the 'tag' definition. Let's move on and take a look on how tags work for various applications.
POI
Tagging POIs enables you to quickly sort 24/7 stores from the stores with particular operating hours, indoor storage sites from the outdoor, as well as storage sites from the stores itself.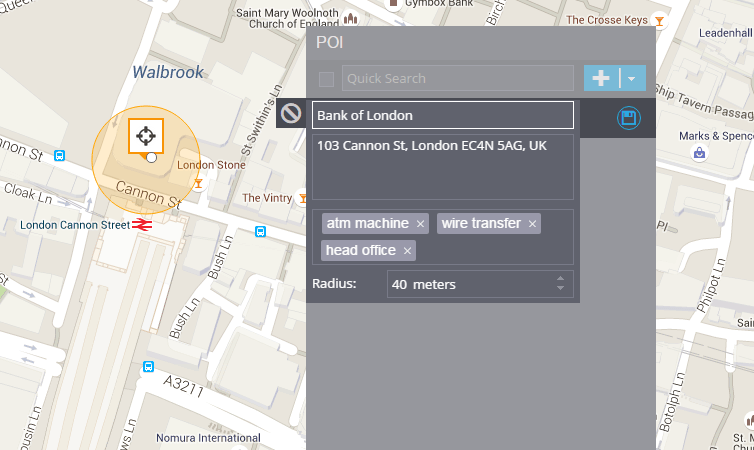 Employees
Previously we used to filter employees by groups and departments. But now we decided to improve it and make it more exquisite. For example, from now on you can easily find all your employees with private cars.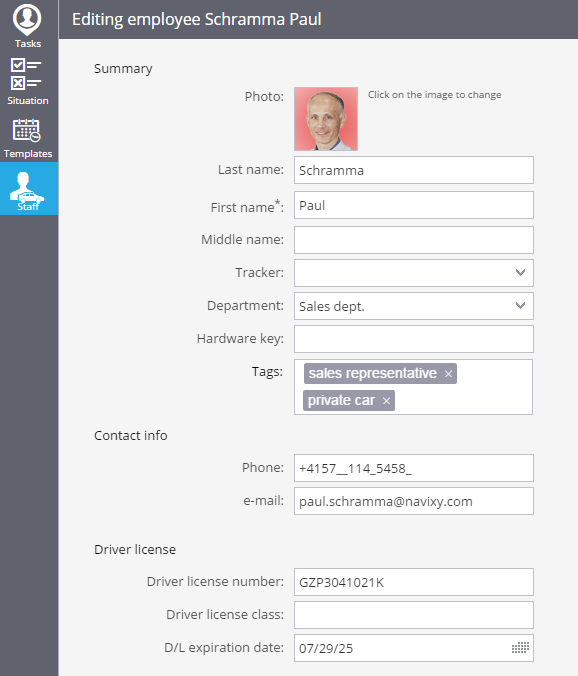 Fleet
Every vehicle has its unique characteristics: cargo capacity, fuel type, vehicle type (refrigerated lorry, truck or dropside truck), etc. You can now use any of such characteristics for tagging your objects. Use important and specific parameters to avoid any confusion.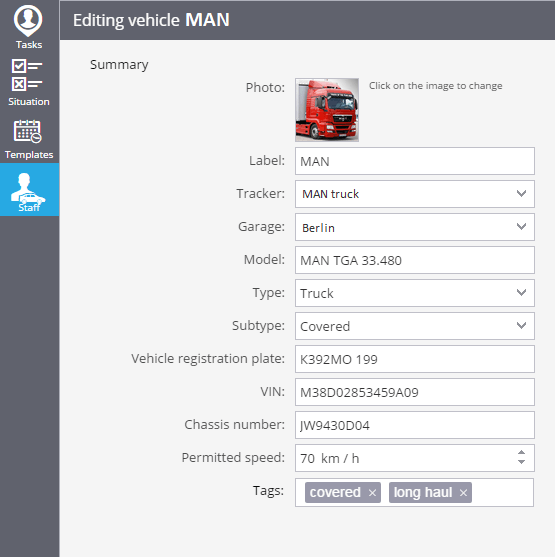 Tasks
According to our experience the necessity for tagging Tasks is quite rare compared to other applications. However, we decided to enable tagging for this application too. Tag urgent tasks, remote area deliveries, promotional events, or reoperations.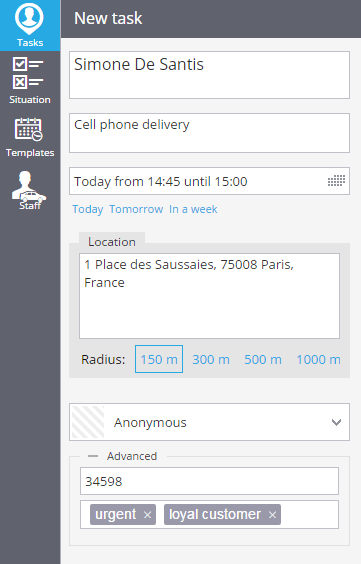 Seems that we have well highlighted all the major peculiarities of tags to enable you start using this helpful and powerful tool. If you still have any doubts or happen to come up with any additional questions, please contact our support team: [email protected]