We are happy to announce the final of the integration process for a few GPS trackers. During the last month our developing team added 10 new devices to the Navixy database. We integrated some Teltonika, Concox, Castel, AMGPS, Suntech, GalileoSky and Keson devices
Now these GPS devices may be used with Navixy software with all its capabilities.
Teltonika
Teltonika is a famous manufacturer of GPS devices in Europe, Middle East and Asia. Now Navixy has added two more new devices.

FM1000 model is well-known by Navixy users, thus the Lithuanian company had presented a new version of this tracker that was named as  FM1000ST. It is an OBDII tracker with improved onboard-reading features, and the manufacturer decided to substitute the older model using this one. Right now, we have both FM1000ST and FM1000 models.
As well as other newest Teltonika devices, FM1000 can be configurated on Navixy via GPRS. For better usability we placed a special widget that can help to set-up a tracking mode and other options.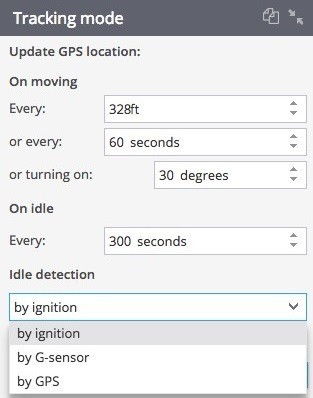 The expanded OBD2-reading features are visualized in our special widget.

GH4000 is a very new personal GPS device, an upgraded version of previous model GH3000. Its newest features are a long-lasting battery and upgraded GNSS and GSM hardware.
One more feature is the availability of four buttons designed for direct calls.To set-up telephone numbers other services need to configure it with use of USB-cable. Navixy users don't need anything like that. You just may use a simple widget to set-up 4 different number on each button.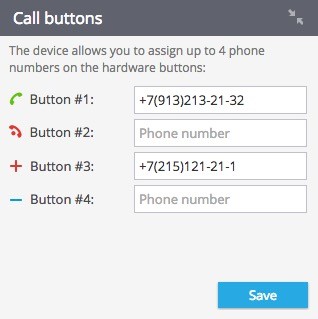 Concox
We also couldn't forget about new trackers of Concox. Now GT06E and GT02 models manufactured by the company are fully integrated with the Navixy GPS platform.

Concox GT06E
This GPS devices continue the Concox AVL product line, but it is very special by its work in 3G networks. The tracker also has a special multiple wire for connections with some external devices.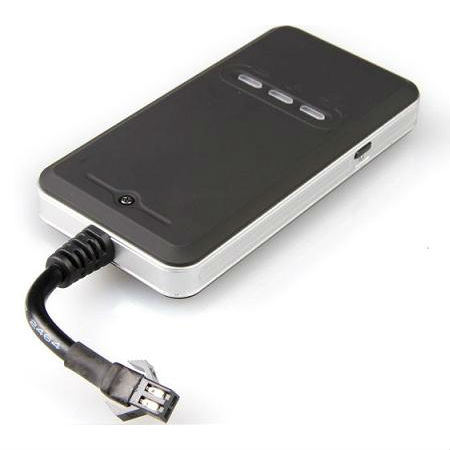 This model is a kind of clone for Concox TR02 that is already known for Navixy users. It is a handy AVL tracker with a lot of different functions. It works only in continuous mode.
Castel
Our platform is happy to know something new, especially if this new is GPS manufacturer. We chose two new devices made by the Chinese company Castel.

Castel PT-690
This GPS device is specially designed for pet tracker. The small and handy tracker has a very sensitive GPS chip with the A-GPS support. The device has a low power consumption level and can work up 72 hours in interval (1 point per 10 minutes) mode.
Castel PT-718S
Another Caster device is a great personal GPS tracker that can be used for control of small kids. It weighs only 48 grams and can be placed in a school bag or pocket. Its recharging period is 2 hours only.
AMGPS
AMGPS devices are quite attractive with the price. Many Navixy clients take a look at this multifarious product line.

AMGPS Portable pro
This time, we added AMGPS Portable pro, a special GPS device for vehicle and motorbike control. The tracker can work with wide voltage range from 9V to 75V.
Keson
Keason budget-class devices are integrated with the Navixy platform for the first time.
Keson KS168
This device is designed for advanced fleet management. It has optional external GPS and GPRS antennas as well as external SOS button and microphone connection availability. The tracker works only in continuous mode.
Suntech
This Mexican GPS device manufacturer focuses on complex solutions for fleet management.

Suntech ST340LC
This special GPS tracker is designed especially for motorbikes. It has one input and one output for various external devices. This tracker is  enhanced by A-GPS feature.
GalileoSky
The Navixy GPS platform supports 6 devices made by Russian company GalileoSky, however, the newest GPS tracker BOXFINDER is very remarkable.
This asset tracker is amazing with it is a long-lasting battery that can work during 10 years without recharges in the one position per day mode. It's really something extraordinary. You may see the wonderful battery on a photo below.
This tracker is also special with its LBS tracking mode. Boxfinder is the first device of GalileoSky that supports non-GNSS tracking.