The new decade proposes new demands and calls for new fleet solutions. The earlier you implement them, the better: more loyal, satisfied customers, more new clients, more bottom line. The question is – what innovations to pursue? No provider has unlimited budget and time to try on all of them.
Today we will identify the ongoing trends and scrutinize cutting-edge tools that have proven their efficiency – adopt them beforehand for seamless and smooth transition. All you have to do is pick up the most relevant options for the businesses and markets you focus on.
Green up
Electric Vehicles have been trending for a while but are still considered to be quite innovative. The new decade will make them commonplace. One of the factors driving the uptake of EVs is the upcoming introduction of global and local restrictions on the new vehicles powered by fossil fuels (gasoline, LPG and diesel). By the end of this decade managing both electric and fuel-powered vehicles will be equally easy and intuitive.
For now, we have a few tricks to help decarbonize your conventional fleets. Check engine hours to make sure the vehicle isn't idling. Foster eco-driving for balanced fuel intake. Help companies digitalize PTI, trip logging and reports to minimize paper burden.
Process and service agility
At the dawn of the last decade modern delivery services have raised the bar and spoilt the clients with same-day deliveries: now customers expect nothing less. However, with automation of routine tasks and recurring routes it won't be difficult. Help customers take shortest routes for last mile deliveries and guarantee goods safety every step of the way.
Business agility is not all customer excellence: help companies streamline internal operations as well. Equip fleets with in-app chat and panic button for instant response in case of emergency or to quickly clarify any issue. Put it together with automatically generated reports and documents – a lot of time and money saved.
Smart utilization
Smart everything is another trend of the new decade that can be used for a number of applications. For instance, it helps equipment operators take better care of the expensive machines they are entrusted with. If pneumatics, hydraulics or a compressor get overloaded, the employee and/or supervisor will be immediately alarmed to avoid heavy costs or losses.
The smart utilization can be used to refine discipline too. Enable fleet owners to set rules allowing the machines or specific mechanisms to be used for job sites only. If a shady driver wants to use the expensive equipment for their own purposes or side jobs – the mechanism won't work and the managers will instantly learn about the incident.
Unprecedented vehicle security
Even in 2020s car theft won't be a thing of the past. The good thing is: MRM platform allows to monitor assets 24/7 and with fine-tuned alerts for unauthorized movement (e.g. start off-schedule, tow detection, etc.) informs users only in case of a real threat. A more sophisticated approach to anti-theft measures includes driver identification via RFID reader or Face recognition. Even if a thief breaks into a car, the engine won't start.
However, if that doesn't stop criminals from theft or carjacking, a fleet owner will always be able to remotely block the engine right on their mobile device. The smart technology will do it efficiently – and smoothly, without causing accidents. And thanks to advanced GPS tracking the whereabouts of the stolen vehicle will always be available to quickly recover the asset. Even when taken to remote locations, storage garage or indoor parking.
Lean maintenance
Last decade modern MRM platforms expanded beyond track and trace, having paved the way for remote monitoring of sensors and advanced telematics. All data always available on PC or a smartphone for every single vehicle is exactly what customers expect in 2020s.
Here at Navixy we turned this handy technology into a cost-saving tool. Help fleets embrace sensor alarms and plan service works before the defects lead to breakdowns and repairs. Miss no maintenance and make sure it was worth every penny with advanced Maintenance module.
Traffic safety: goal zero
And last but definitely not least is accident-free driving aided by Advanced driver assistance system (ADAS). What makes ADAS so compelling and instrumental for road safety? Other than catalyzing mindful driving, monitoring speed and complying with road restrictions it informs the supervisors on any violations of their drivers.
The same is valid for ignition interlocks. If it measures that breath alcohol concentration is over the limit, the vehicle won't start and the results will be shared with the office in no time. The advanced safety comes with a bonus: better insurance rates and minimized fines.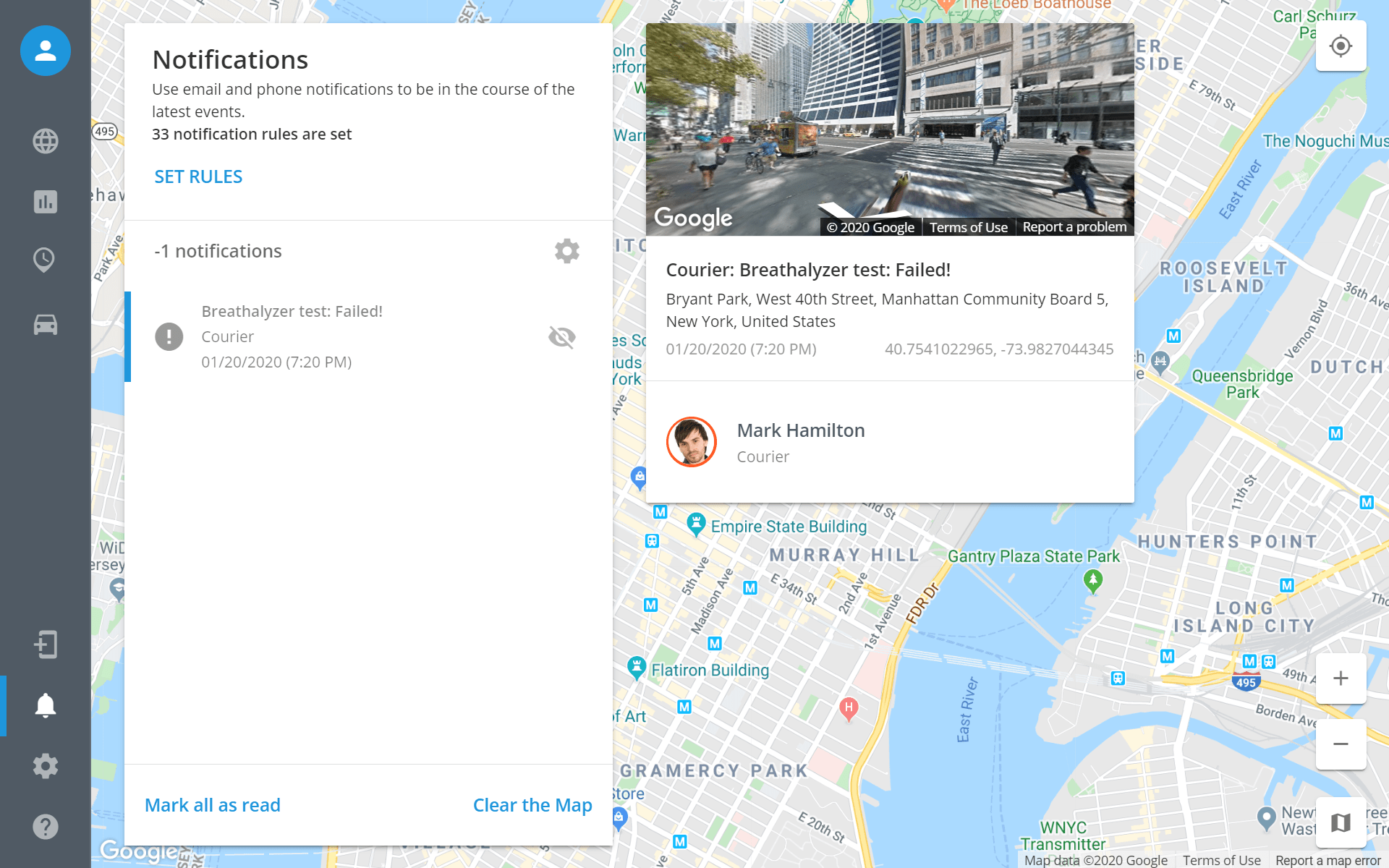 Summing up: in the new decade technological expansion and advancement will allow to automate routine processes, drive agility and create more value for customers. If you want to keep up with most relevant tech insights please follow our updates with Navixy Expertise and Telematics Talks.
If you are ready to amplify you fleet management solution with the cutting-edge tools, reach us at [email protected] or in social media. We'll gladly offer the comprehensive features or work on a custom development.